Wednesday, February 6
Very simply put, I signed myself up to be a group leader for Meridian JC's 2nd orientation event for the second intake of JC students coming in after the Joint Admissions Exercise, so this meant having to take part in a 2 day 1 night camp in school for some leadership training and to test out the new concepts to be carried out during the actual orientation. Being the nifty guy I tend to be nowadays, I took my (mum's) Canon Powershot to snap some shots and have something to talk about on this blog.


Of course, nobody seemed to mind.


Plenty of stuff happened, but I'll just highlight the more interesting ones. I was supposed to be in charge of an obstacle game station located at a far, obscure end of the school as part of a certain 'amazing race' activity, and this is my crew. We were initially stationed behind the library, and equally obscure place in school, but got shifted to the end of the sports gallery due to the rain. So there we were, setting up a relatively easy obstacle course for our game which I'd like to call 'IRL Snake', meaning you play your favourite cellphone game with real people.
Got a lot of good feedback on that, but the most interesting thing about the whole event was when I was inspired to include a bonus game, just mere minutes before the event started, when I saw a crew member stash the fake prize money into one of fifty two lockers located just beside the course for safekeeping. (You can barely see the row of lockers to the let of the picture)
I immediately set up the whole row of lockers for use, and conceived the bonus game parodying Deal or No Deal, where contestants try their luck at locating the prize money after they've completed the first game by opening up 6 out of 26 lockers (I feel really blessed not just because we had lockers in our vicinity, but halving them exactly gives you 26, just like the real deal), failing which they have to do a forfeit. The end result was excellent, and everybody in the obstacle game station agrees that during Orientation, wet weather or not, we should be located at the obscure corner of the school known as the sports gallery.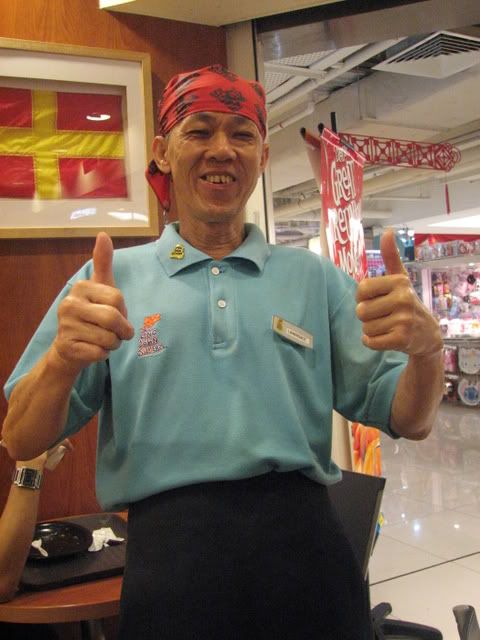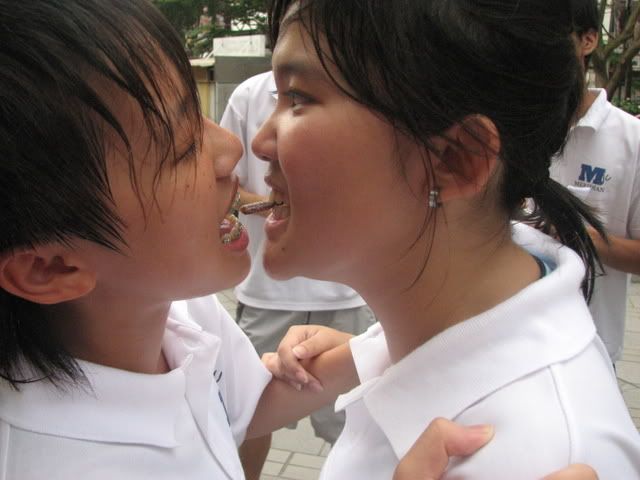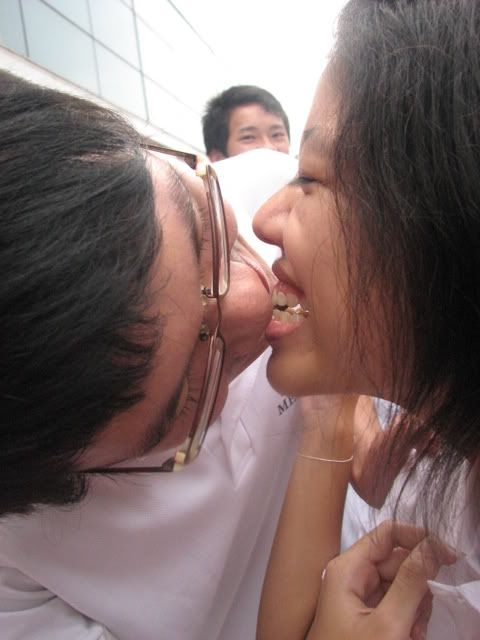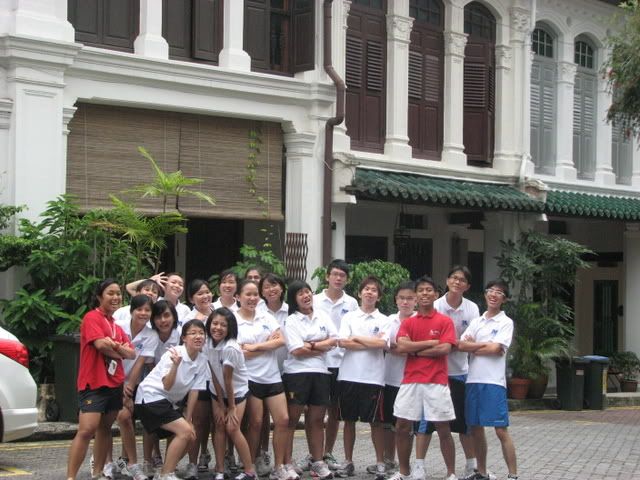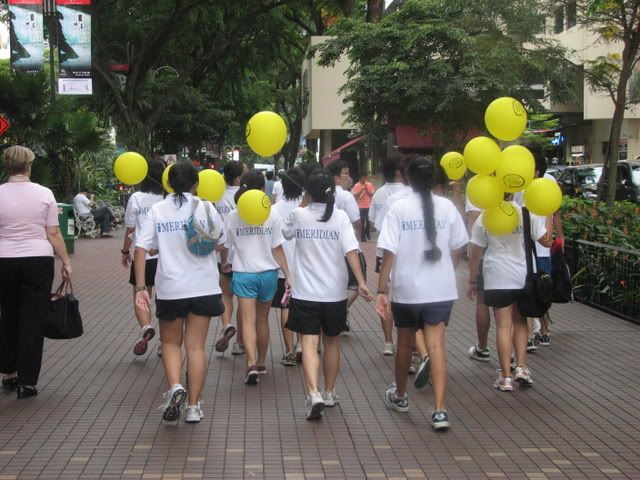 The next day was the same thing, except I was not in charge of any station and was involved in the actual game, and that it was held in the Central area of Singapore. My group had to shuttle around first from school (in Pasir Ris) to Clark Quay, then to Harbourfront (where all 17-odd of us managed to squeeze into one lift at that unknown mall located beside Vivocity; see 1st picture), then to Dhoby Ghaut where we had lunch at Long John Silver's (and were serviced by this kindly old pirate; see 2nd picture), then to Somerset and Orchard for some 'fooling around' (see 4th, 5th and 6th pictures). Along the way we collected a bunch of rather interesting items (see 8th, 9th and 10th pictures)...


By the end of it all everybody had gotten pretty tired. I immediately seized the opportunity :P. If you see anything 'strange' in these photos (you know what I mean), you MUST tell me, cos I need to know and I WANT to see.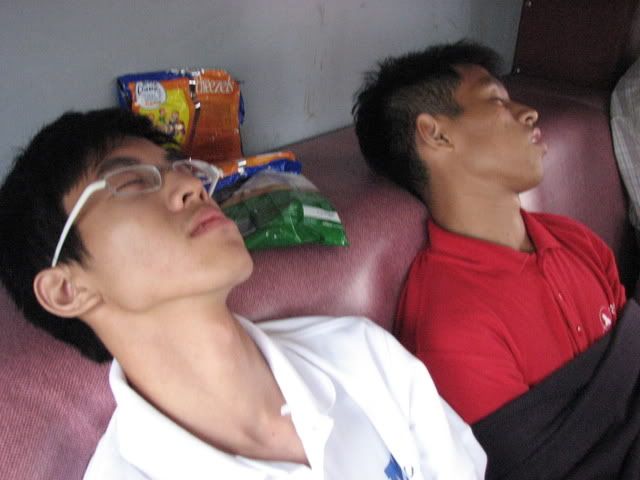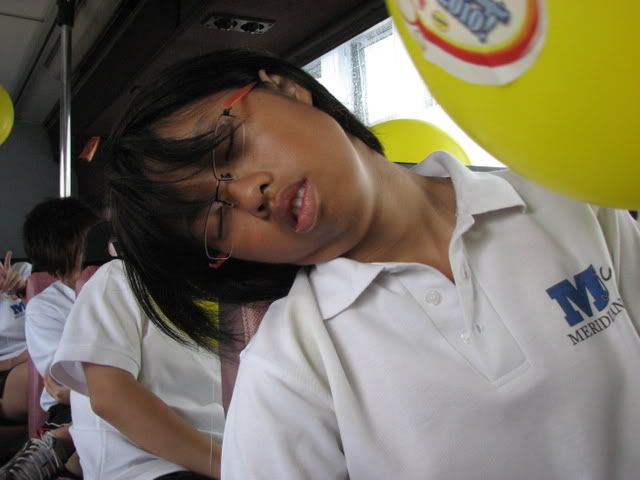 To compensate for my lack of anime pics I have this, taken in Orchard Road.


Okay, that didn't go as excitingly as i thought. Oh well, could get better next time. till then.

Done by AK at 12:22 AM 10 opinions

Labels: Journalism
Monday, February 4
Sup Guys, I've got good news and bad news.

The bad news is that I'm still alive. ONOZ.

The good news is that I've most recently found plenty of stuff to talk about. Like this: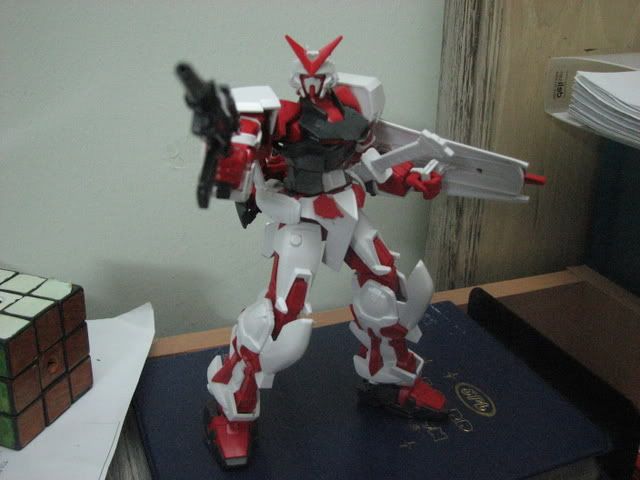 And this: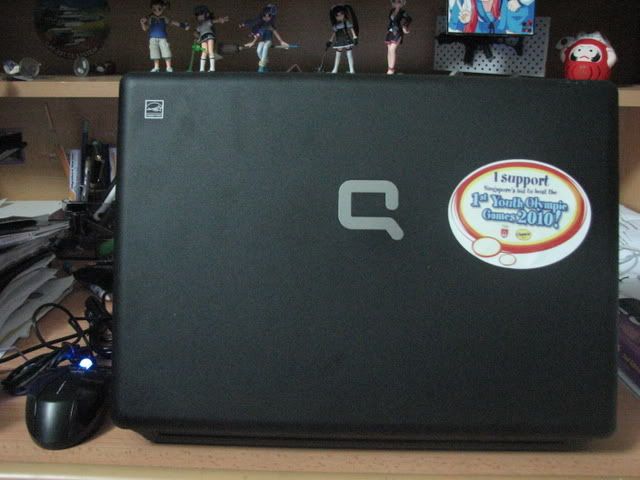 But for the most part right now, this: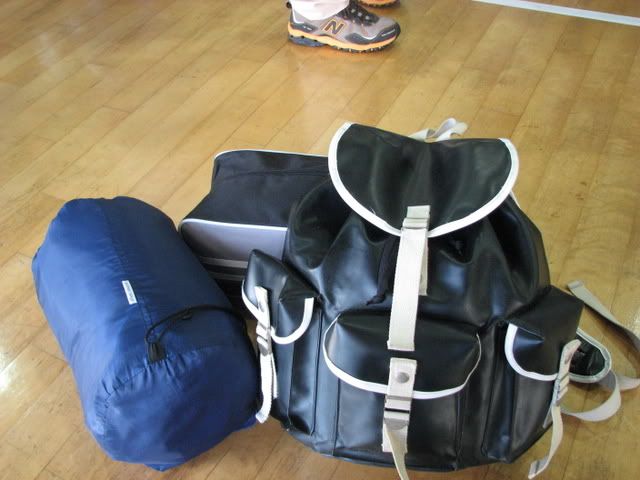 Focusing on the latter picture, I now would like to introduce a new category in which some of my future posts: Journalism. Now that I have new very own laptop and freedom to carry my mum's Canon Powershot around, I am able to chronicle certain special events accurately and talk about them in more interesting detail right here on my blog.

Also, now that I realize it, I find myself in the perfect position for starting a new journalism section for this site. Many a times I see myself at the sideline of the action, taking everything in from the third-person point of view. Most of the time I form part of the background scenery; I can greet you 'hello' to lighten up your day and show my appreciation to you and only receive a curt nod and barely audible mumble in reply, listen intently to exciting discussions without once breathing a word, but mostly stone at one corner lost in my own thoughts while the world passes by me, occasionally slipping out of my trance to take in the surroundings. I have accepted this well as my position in life, to use my fantastic highly analytical instrument known as my brain to spectate from afar events that come and go, recording them down here together with my personal thoughts and feelings. At any time I may even choose to join in, to have a tiny taste of the experience first-hand, just to better understand how it goes. This, is what I feel is good journalism.

But enough about that. first post coming up, and it's about the recent OGL amp I attended at my new school, Meridian Junior College. Reviews on my Astray and Compaq will follow soon after.
Done by AK at 12:22 AM 0 opinions

Labels: Journalism